Compare Texas Energy Providers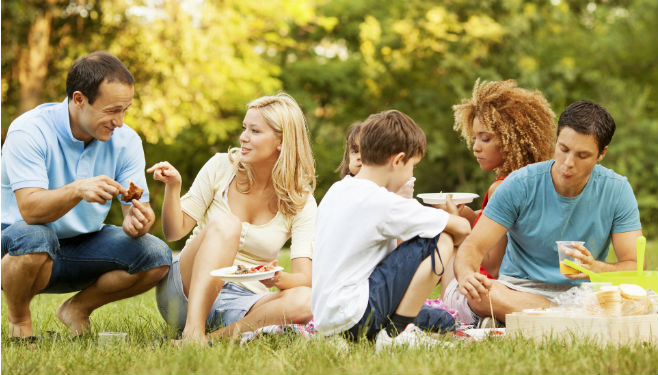 Smart Texas residents know it's a good idea to shop around for electricity. You want a low electricity rate and the best plan for your dollar. In the Lone Star State, you have a lot of choices when it comes to retail energy. And while it's great to have options, finding the right company can be confusing.
If you search, "electricity providers near me," you'll find several consumer websites that make it easy to compare Texas electricity providers by zip code. But how do you evaluate different companies and plans? Use this guide to compare different providers so you can find an honest Texas energy provider and an electricity plan that best suits your needs.
How to Compare Texas Energy Providers
Before you compare electricity providers in Texas, you should understand a few things about your electricity needs.
Read customer reviews.
Not all electric companies are equal. Check customer reviews before you sign up with a provider. You want a company that offers exceptional customer care.
Consider rewards.
Why not get money back for something you're already buying? Some loyalty rewards from electricity providers are better than others. Be ready to compare the fine print.
Compare energy-saving tools.
Saving energy saves you money. Look for a company that offers tools to help you manage your energy services. A user-friendly app and easy-to-use website dashboard are must-haves so you can track your energy usage day to day and pay online with ease. Tools that help you analyze and reduce your energy consumption are helpful perks.
Factor in extra charges and fees.
Advertised electricity rates don't always tell the whole story. Don't be surprised when you get your first bill. Before you sign up for a plan, read the Terms of Service and Electricity Facts Label to understand exactly what you'll be charged. Also ask the electricity provider whether you'll be charged a deposit, if there are any extra monthly charges or fees, and which actions or inactions on your part will result in a fee.
Know your usage.
Most electricity providers offer electricity rates in tiers based on customers' average electric power usage. Look at your past bills to determine your average usage. Or if you're moving into a new house or apartment unit, ask your leasing agent or a previous tenant for historic electricity usage information for your unit.
Understand different rate types.
There are three different types of rates, and each has benefits and drawbacks.
Fixed-rate plans: These energy plans allow you to lock in a rate for a predetermined amount of time. They're the most common type of plan because they offer peace of mind with no surprises. They usually have the lowest rates, too. But understandably, not everyone wants to be locked into a contract.
Variable-rate plans: These energy plans are month-to-month, and the rates usually fluctuate based on the electricity market and at the discretion of your electricity provider. They offer flexibility, and they're great if you're in a temporary housing situation. But be cautious about signing up for one during the hot Texas summer when energy prices tend to increase steeply.
Indexed electricity plans: These energy plans are tied to an underlying variable, such as the price of natural gas, or to a specific time of the day or week that electricity is used. They're the most complicated plans. They can save you money if you're interested in paying attention to electricity rates and monitoring your usage. But if you'd rather not direct energy to thinking about your electricity service, these plans probably aren't a good fit.
Determine your preferred term length.
If you decide on a fixed-rate or indexed plan, figure out how long of a contract you're willing to sign. Long-term contracts tend to have the lowest rates, and you won't need to worry about shopping around for electricity for a while. No matter how long your contract is, keep your expiration date in mind. Check the current rate being offered for the plan you're on and consider switching to another plan that offers benefits you'd like to start getting, such as cash back or renewable energy.
TXU Energy Benefits
When you compare energy providers in Texas, you'll discover that TXU Energy is the number one choice for electricity in Texas. We offer straightforward pricing with transparent terms you can easily understand.
You'll also find:
Guaranteed Price Protection. TXU Energy has plans that let you lock in your price and avoid the normal market fluctuations in energy retail.
Loyalty Rewards. We offer cash back loyalty rewards on annual electricity purchases on some of our plans. That's like getting paid for something you already do every day.
No Introductory or Teaser Rates. Beware of tricky teaser rates from electricity companies trying to get your business. Some providers offer "introductory" or "promotional" rates for the first month or so of service. But before you know it, you're paying a much higher rate. Also, for a rate you can count on, choose TXU Energy.
● No Hidden Fees. Unlike many other energy providers, we have clear, straightforward terms of service and billing you can understand and trust. We believe an informed customer is an electricity customer for life.
Energy Saving Tools. The TXU Energy MyEnergy Dashboard makes it easy to examine patterns in your home energy usage and find ways to reduce your consumption. The TXU Energy customer app allows you to set budget and usage alerts and see projected bill amounts, so you'll never be surprised by your bills.
AutoPay. When you sign up with us, you can elect to automatically pay your bill, which will help you avoid late fees and service interruption.
Renewable Energy. Do you want your energy green and clean? So do we. Clean energy is important to us. TXU Energy is one of the largest sellers of renewable energy in Texas. We can help you put solar panels on your house to save energy and deposit electricity back to the grid for bill credits. Or you can power your home on energy from solar and wind farms right here in the Lone Star State.
Exceptional Customer Care. Whether you're looking for electricity providers near Houston, Dallas, or Austin, or in any other part of Texas, we've got you covered. Our customer care consultants are available around the clock to help with anything. If you ever need an agent in the middle of the night, we'll be here.
TXU Energy is proud to be one of the oldest and best electricity providers in Texas. We trace our roots back to 1882, and today, we serve more residents of the Lone Star State than any other company. We encourage you to do a thorough electricity comparison. Check out our electricity plans and rates, and compare us with these other electricity providers in Texas.