About Us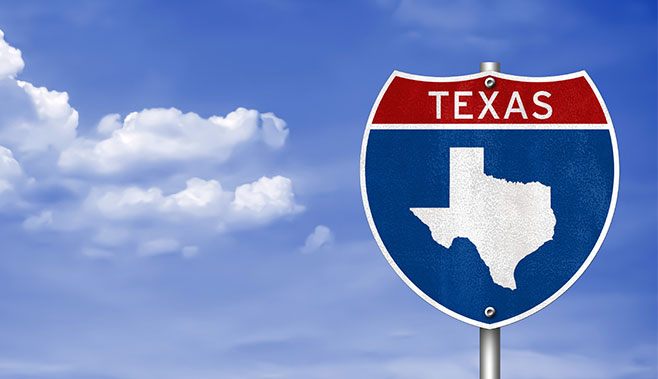 Powerful roots. Bright future.
You can trace our roots back to 1882 when Dallas Electric Lighting Company brought electricity to North Texas. We watched as the arrival of porch lights first welcomed neighbors and confused moths. We saw the introduction of air conditioning make our brutal summers somewhat bearable. And we marveled at the first electric car buzzing down our streets.
More than 100 years later, in 2002, the Texas competitive electricity market opened, and TXU Energy became the state's leading retail electric provider. Today, more Texans trust us to power their homes and businesses than any other electricity provider. We've come a long way, but we never forget our heritage. We're committed to always improving the communities where we live, work and serve. Most of all, we're committed to our customers.
We're honored that you've made us the #1 choice for electricity in Texas, and we intend to keep it that way. How? We're passionate about creating experiences and solutions tailored to fit your needs. And we employ some of the best and brightest Texans around. Meet our leadership team.
Not a customer? Check out our plans and see what all the fuss is about.
Timeline
1882
The new Dallas Electric Lighting Company, an indirect TXU Energy predecessor, begins providing electric light services to Dallas.
1885
The Fort Worth Electric Light and Power Company, another indirect TXU Energy predecessor, brings electric lighting to Fort Worth.
1912
The Texas Power & Light Company (TP&L), TXU Energy's direct forerunner, consolidates 13 electric companies under GE's Electric Bond & Share (EB&S) Company.
1917
EB&S forms Dallas Power & Light (DP&L) to power the Dallas area.
1929
EB&S forms Texas Electric Service Company (TESCO) to serve Ft. Worth and the areas west of Abilene.
1945
Texas Utilities Company formed Sept. 4, 1945, formalizing the historic and traditional bonds connecting TP&L, DP&L and TESCO in a new holding company for the three utilities.
1975
Texas Public Regulatory Act passed, creating the Public Utility Commission of Texas, bringing rates and service under state regulation.
1976
Texas Utilities Company begins A-OK Program, first cash-incentive program in the nation to encourage energy efficiency.
1983
Texas Utilities Company begins Energy Aid program for those needing assistance paying energy bills.
1984
DP&L, TESCO, and TP&L merge as divisions of a new principal subsidiary, Texas Utilities Electric Company.
1993
Southwestern Electric Service Company (SESCO), electric distribution company in East Texas, acquired.
1995
TU Electric acquires Eastern Energy Ltd. (TXU Australia).
1996
Acquisition of ENSERCH Corp., a natural gas transmission and distribution company, completed.
1998
The Energy Group acquired as the UK begins privatizing its electric and natural gas utilities; it becomes TXU Europe.
1999
TXU becomes the new name and brand identity for the enterprise, positioning it as a multinational energy company.
2000
TXU Corp. structurally separates the energy delivery and competitive energy businesses.
2001
TXU Corp. completes its transition to competitive electricity markets on three continents.
2002
TXU Europe operations discontinued as TXU Corp. begins plans to strengthen balance sheet.
January 1, 2002
Deregulated electricity market opens in Texas. TXU Energy begins offering service as a certificated retail electric provider.
2004
All foreign and non-electric businesses divested. Community investments enhanced, with four-fold, $15 million increase in TXU Energy AidSM.
2007
TXU Corp. enters a new era as Energy Future Holdings Corp. (EFH) with completion of the private-equity acquisition led by KKR, TPG and Goldman Sachs. TXU Energy is the Retail Electric Provider (REP), Oncor is the Transmission and Distribution Utility (TDU), and Luminant is the wholesale electricity generation.
2008
TXU Energy introduces the first TXU iThermostat TM, which gives customers control over heating and air conditioning settings in their home through any Internet connected device.
2010
Company launches interactive web-based suite of tools to help customers reduce electricity bills through better understanding and control of their electricity usage.
2011
To bring real-world benefits of smart meter technology to customers, company launches TXU Energy MyEnergy Dashboard SM. The dashboard shows electricity usage at home, outdoor temperatures, and trends with usage and billing over time.
2012
Company introduces the game-changing TXU Energy Free Nights ® plans offering customers a great chance to save by shifting usage activities.
2013
Company completes its acquisition of Mega Energy's Texas-based customer portfolio, delivering product and service options to approximately 10,000 residential and business customers. The company celebrates the 30th anniversary of TXU Energy AidSM.
2014
To provide a faster and easier self-service solution, the company rolled out its latest 24/7 virtual assistant, Ivy, an interactive voice response (IVR) tool. Company expands home warranty offers and introduces TXU Solutions to give customers a robust line of products and tools for the home.
2015
TXU Energy customers surpassed 1 billion in free kilowatt-hours of power via plans such as TXU Energy Free Nights ®. Consumers also gained greater access to renewable power through TXU Energy GreenUpSM and TXU Solar from SunPower.
2016
For the third year in a row, TXU Energy landed on the Dallas Morning News' Top 100 Places to Work, coming in at No. 9 among large companies. Company also continues its focus on solar energy, creating state's first membership-based solar plan and offering an instant rebate on SunPower ® rooftop solar panels.
2017
TXU Energy combined its most popular plan with renewable energy by launching Free Nights and Solar Days SM. More Texans go solar with TXU Energy than any other provider. The company also pledged $500,000 through TXU Energy AidSM to aid customers and communities in Houston impacted by Hurricane Harvey.
2018
TXU Energy announced a digital tool exclusively for apartment renters. TXUeLeaseSM is a first-of-its-kind digital platform tailormade for those who live in apartments and with benefits for apartment owners and managers as well.
2019
TXU Energy introduced Free Pass, another first-of-its-kind plan that gives customers their 7 highest-use days of electricity every month. The plan offers customers automatic relief and peace of mind when they need it most, all year long.
2020
Energy Research Consulting Group (ERCG) ranked TXU Energy No. 1 in overall satisfaction as part of its recently completed national aggregator, broker, and consultant (ABC) survey-based study. The company also made a $450,000 donation to help communities impacted by the global pandemic and expanded community assistance programs like its annual Beat the Heat initiative, to provide the additional support Texans needed.
2021
As a leader in the renewable energy transition in Texas, TXU Energy launched a new category of plans for electric vehicles with EV Pass, which helps customers save on home charging costs. The company also launched a new electricity rewards plan, Freedom Rewards.
2022
TXU Energy expanded its portfolio of EV plans with Free EV Miles, which offers 18 hours of free home charging every day. Ultimate Summer Pass was introduced to offer Texans relief from extreme summer temperatures, with free electricity on the hottest days. The company donated $250,000 to the community of Uvalde and those impacted by the Robb Elementary School shooting.
2023
TXU Energy Aid celebrated 40 years of helping Texas families in need keep their homes powered and safe.