EV Electricity Plans & Resources
Electricity plans designed for electric vehicle (EV) owners
Check out our renewable energy plans and solutions for your home and EV.
Drive Free With Free EV Miles
Your home charging is 100% free from 7:00 p.m. to 1:00 p.m. and 100% renewable all day, every day.1
Easy savings with EV Pass
EV Pass gives you 50% off your energy charges every night and all weekend long.2
Power your EV with solar power
You could lower your energy bill and decrease your electricity grid dependence by producing your own solar energy.
Ready to get an electric car?
We're here to help you make sense of charging, finding rebates and choosing the right electricity plan for your home. If you've recently purchased an EV or are considering one, here are all your charging, savings and equipment questions, answered.
Learn more about EV savings and incentives or continue reading on for more tips.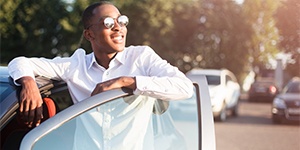 Better for the environment and your community
More energy-efficient – your dollar goes further!
Significantly lower fuel costs with less maintenance required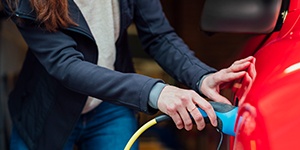 How do I charge my EV at home?
What equipment do I need?
What is level 1 and level 2 EV charging system?
How long will it take to fully charge my vehicle?
Get the answers to these questions and more.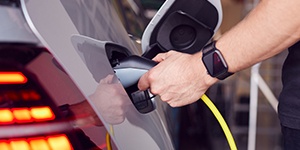 All-electric vehicles (AEVs): Also known as Battery Electric, these vehicles run on 100% battery power
Plug-in hybrid electric vehicles (PHEVs): These vehicles provide the flexibility to run on electricity or gas power, depending on your needs and charging availability
Level 1 charger: Charging system that can be plugged into a standard wall outlet (120 volts)
Level 2 charger: Charging system that's typically mounted on a wall and helps your EV charge faster (240 volts, similar to an electric clothes dryer plug)
TXU Energy will not share your telematics data and will use it only to determine your free energy credits EV charging. After enrolling your EV on our telematics connection platform, you may withdraw your authorization for TXU Energy to access your telematics data at any time; however, if you do so you will no longer be eligible to receive free energy credits for charging your EV.

Some electric vehicle models are not supported by the telematics platform - please see txu.com/freeevmiles/faqs for a current list of eligible models.
2Energy charges are discounted every weeknight from 12am to 4:59am Monday through Friday and during the weekends from 12am to 11:59pm on Saturday and Sunday. Other recurring and nonrecurring charges, including TDU Charges, the monthly Base Charge and state and local taxes, apply normally to all hours of usage. A provisioned smart meter is required. Single family premises are eligible.