Pearland Electricity Plan Choices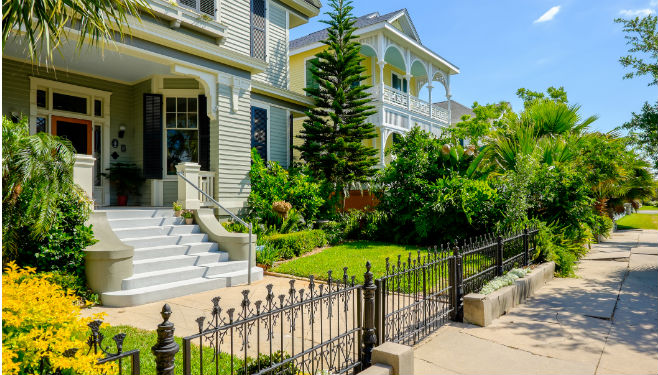 As a fast-growing Texas city, Pearland is always moving, ever-changing and constantly on the go. We know that with change comes choice, and Pearland has no shortage of choices — restaurants, stores, neighborhoods, activities — you name it. Along with these options, residents also have their pick of a number of Pearland electricity providers.
And while some decisions can be exciting, others could cause confusion if you're not well informed about the subject. So let us help you understand what's available to you before you just pick your Pearland electricity provider out of a hat.
There are some factors you might want to consider when reading about the different electricity plans offered by various Pearland providers.
We offer several Pearland electricity plans with various benefits to choose from, including:
Renewable Energy. We all want to be part of a cleaner, greener Texas. That's why we offer innovative programs that let you choose Texas solar or wind energy, purchased from farms right here in the Lone Star State.

Guaranteed Price Protection. TXU Energy has Pearland electricity plans that let you lock in your price with a guaranteed rate to avoid rising power generation costs. That could save you a lot of money on your bill while offering you real peace of mind.

Cash-back Rewards. Take advantage of plans with 3% cash back loyalty rewards on your annual Pearland electricity purchases. Get rewarded for something you're already using every day.

Straightforward Pricing. Some Pearland electricity companies offer low "introductory" or "promotional" rates for the first month or so of service. Before you know it, you're paying a much higher rate. Beware of tricky teaser rates from electricity companies trying to get your business. For a rate you can count on, choose TXU Energy.
And even though Pearland is a city in a state of constant change, we'd like to be that Pearland electricity company to provide you with something that doesn't change — a reassurance that your rates will stay the same for the length of your contract, that we use renewable energy resources and that we are here for you, anytime you need us.
Maybe that's why we're the #1 choice for electricity in Texas. Learn more about us and find out why nearly two million customers — from Pearland and all across Texas — choose us as their electricity provider.
And if you're shopping for Pearland electricity providers because you're going to be moving there, chances are you might also be looking for a new phone/Internet/cable company. Here are a couple of the providers that may serve your home in Pearland, Texas:
Of course, there are many others, and just as you're carefully weighing your Pearland electricity provider options, it's a good idea to make sure you find the telecom company with the right mix of pricing and services that works for you.
For information about other Pearland utilities, visit the Pearland city utilities business office online.
Ready to find an affordable Pearland electricity plan? See the best plans and offers from TXU Energy today.