Kingwood Electricity Plan Choices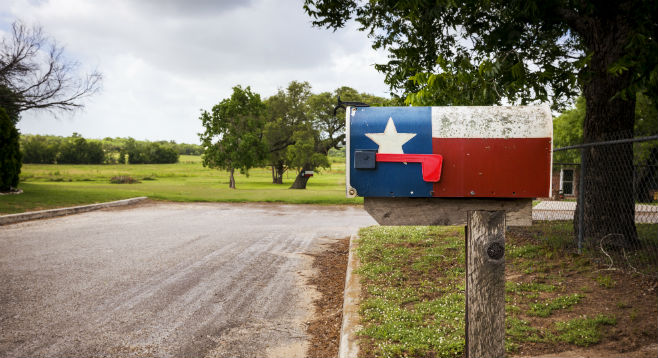 You might say Kingwood is a community that exists in harmony with nature. Over 75 miles of hike and bike trails run through Kingwood's woods and lakes. Not only is this community a dream to visit, it's also a fantastic place to live. The Kingwood master plan creates a bridge between nature and civilization, effortlessly linking the two worlds.
As a retail electric provider, TXU Energy also works to create balance between different but related interests — between serving our Kingwood electricity customers and thinking green, between being a statewide company and participating in local community initiatives and between providing for our customers and giving back to the same. Part of that mission is making sure that you have the facts when you're choosing a Kingwood electricity provider, so we put together this information to help make your shopping a bit easier.
Your Electricity Plan Options
We offer several Kingwood electricity plans with various benefits to choose from, including:
Renewable Energy. We all want to be part of a cleaner, greener Texas. That's why we offer innovative programs that let you choose Texas solar or wind energy, purchased from farms right here in the Lone Star State.
Guaranteed Price Protection. TXU Energy has Kingwood electricity plans that let you lock in your price with a guaranteed rate to avoid rising power generation costs. That could save you a lot of money on your bill while offering you real peace of mind.
Cash-back Rewards. Take advantage of plans with 3% cash back loyalty rewards on your annual Abilene electricity purchases. Get rewarded for something you're already using every day.
Straightforward Pricing. Some Abilene electricity companies offer low "introductory" or "promotional" rates for the first month or so of service. Before you know it, you're paying a much higher rate. Beware of tricky teaser rates from electricity companies trying to get your business. For a rate you can count on, choose TXU Energy.
So if you're looking for a Kingwood electricity provider, look no further than one that promises you the right to:
A fair price from a company you can depend on.
Clear, straightforward terms of service with billing you can understand and trust.
Responsive, knowledgeable customer service available 24 hours a day, 7 days a week.
Total Satisfaction Guarantee: review your first bill, then decide to stay or switch for free.
A choice of convenient options for billing and payment.
A choice of service plans to meet your individual needs.
Products and services that help you conserve electricity, save money and protect the environment.
A caring commitment to your community that is reflected in our support and involvement.
Customer appreciation with rewards for your loyalty.
As the #1 choice for electricity in Texas, TXU Energy is committed to the communities we serve and to helping the Texas environment today and tomorrow. That's why more Texans — from Kingwood and all across the state — choose us as their electricity provider.
Learn more when you check out our Kingwood electricity plans and offers available today.