How to Find the Best Electricity Plan and Savings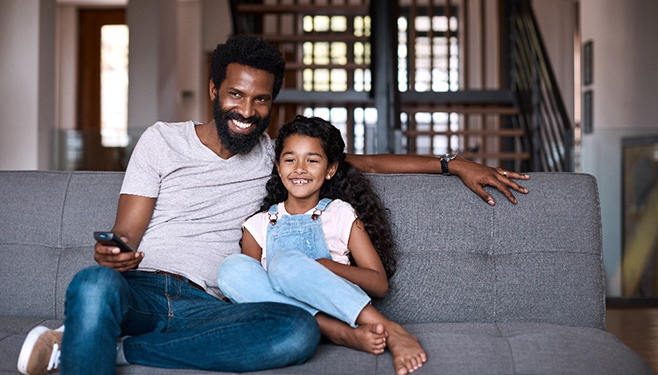 Electricity shopping can be overwhelming with all the options available to you, and energy providers don't always make it easy to understand what you're paying for. We're here to help you shop confidently and understand exactly what to look for when choosing a plan. These tips can help guide your search for energy in Texas and offer advice on finding the savings and customer experience you deserve.
Understand your usage
Your energy bill amount is impacted by how much electricity you use. If you live in a smaller home or an apartment, you're likely to use less energy than someone in a larger home. You can expect to use under 1000 kWh per month for a typical 1-bedroom apartment.
The time of your usage also matters if you choose from among our popular free electricity plans, where you receive free or discounted electricity at certain times of the day. If you like to run your washer, dryer or dishwasher at night, and prefer a cooler temperature at night for sleeping, a plan like Free Nights & Solar Days can help you save on all of that nighttime usage.
Weather can significantly impact your usage. More than half (51%) of your home's energy goes toward heating and cooling your home, which is why you can see significant savings when you raise or lower your thermostat a few degrees, especially during extreme temperature seasons.1 Check out our seasonal tips to keep the savings coming all year round.
And keep in mind that your monthly bill also includes delivery fees from your Transmission and Delivery Utility (TDU) that are passed on to you without markup, no matter which provider you use. Learn more about TDU delivery charges.
Ask an expert
If you're not sure how much you'll use, you can call TXU Energy customer service team to get expert advice and help choosing a plan that will fit you and your home best. On average, Texans use about 1,100 kWh each month, but you may use more or less depending on the size and energy efficiency of your home, number of people living there, as well as your lifestyle.2
Compare types of plans
We build our plans around our customers' lifestyles and habits, making it easier to use electricity any way that fits you – without even thinking about it. As we mentioned earlier, several of our plans offer free or discounted electricity during certain periods of the day or month, which can help you save during high-usage times. We also offer renewable energy plans with 100% wind or solar energy to help make our environment clean and green without having to purchase specialized equipment like solar panels.
Look for rewards & perks
If you love rewards programs, you'll want to check out our cash-back plans that offer savings with fixed, low rates plus cash rewards based on how much you spend on electricity every year. These plans are customer favorites – who doesn't want a cash rewards card for something you use every day? The best part is, you can use that rewards card to pay for future electricity bills.
Take ratings and reviews into account
Like any good service experience, a satisfying relationship with your electricity provider takes more than just a decent price. There are dozens of power companies in Texas, but few have the history of supporting customers with affordable rates and quality service that TXU Energy does. We're proud of our 5-star rating with the Public Utility Commission of Texas, and we invite you to read our Google reviews, where we have a 4.6-star rating from thousands of satisfied customers. We're the most trusted provider in the Lone Star State, helping a million Texans use less and save more every year.
TXU Energy customer benefits
Straightforward plans & pricing. Electricity should be simple and easy to understand, which is why our prices are transparent with no hidden fees, ever.
Satisfaction guaranteed. Try us for 60 days with no strings attached. If your plan's not the right fit, we'll help you find one that is – or you can switch for free.3
Exceptional service. Our customer support team is available 24/7 for whatever you need.
Technology that works for you. Check your usage anytime on our mobile app, set up helpful budget alerts, and view and pay your bill with ease.
We're committed to providing customers with electricity plans and tools that can help you save time, energy and money all year long. Call us anytime for help finding the right fit for your home or start shopping now.