Moving to Killen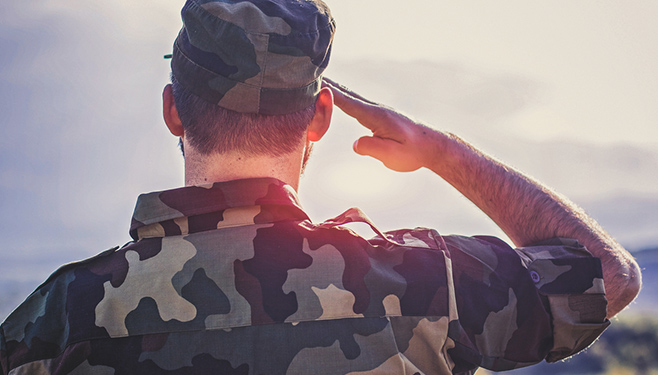 Deep in the heart of Central Texas stands Killeen, a city with tradition and history and approximately 145,000 residents. Founded in 1882, Killeen was a bustling railroad stop and agricultural center until it blossomed into a military boomtown to meet the demands of World War II.
These days, Killeen is still home to Fort Hood Army Base, one of the largest U.S. military bases in the world. The city has retained its small-town charm, even as more people flock there. Killeen's population grew by 45% between 2000 and 2010. Families are attracted to Killeen's friendly, laid-back atmosphere as well as its close proximity to Austin, Waco, and Dallas-Fort Worth. Are you thinking about moving to Killeen? Keep reading for reasons you may want to make the city your new home and discover what to check out when you get there.
Recreational Activities around Killeen
Affectionately called K-Town (shhh, don't tell Kerrville), Killeen is the gateway for the scenic Texas Hill Country. Walkers, runners, and cyclists can trek around Nolan Creek on the Andy K. Wells Hike and Bike Trail, a 2.5-mile recreation path right in the city. The trail includes beautiful landscaping, a pedestrian bridge, and security lighting and cameras.
Further from downtown Killeen, outdoor activities abound. Many local families head to Chalk Ridge Falls Park in the summer to cool off in the Lampasas River. The park, which is about a 25-minute drive from downtown Killeen, offers five miles of hiking trails around the eastern shoreline of Stillhouse Hollow Lake. Dana Peak Park offers 10 more miles of hiking trails on the north side of the lake. And just a few miles north at Belton Lake, locals and visitors can wander along nature trails at the Miller Springs Nature Center.
Out on the Town in Killeen
You can find nearly every type of restaurant in Killeen or nearby Harker Heights and Copperas Cove, including German, Italian, Thai, Ethiopian, and Chicago-style pizza. But the area is best known for Tex-Mex cuisine. For a true Texas experience, check out some unique Mexican restaurants with homemade salsa and their own take on Tex-Mex.
You'll be able to watch several plays and musicals per year at Vive Les Arts Theatre. The Killeen Arts and Activities Center also hosts regular events and performances. If you enjoy bowling, Hallmark Lanes is a great spot for friendly competition with friends and family. And for an interesting learning experience, don't miss the 1st Calvary Division Museum on the Fort Hood Military Base, which celebrates the history of one of the divisions stationed at the base. Fort Hood hosted troops in World War II and each war thereafter. Fun fact: Elvis Presley completed military training there in 1958 before shipping off to Germany.
Top Features of Living in Killeen
Killeen has plenty to offer for both military and civilian families. The city is home to Central Texas College and the Central Texas branch of Texas A&M University. Killeen has many family-friendly neighborhoods and offers various other attractive features.
Thriving economy
Killeen's job growth is expected to grow at a 2% higher pace than the national average over the next 10 years.
Great value
Killeen salaries tend to be lower than the national average, but the cost of living is even further below average. That means money goes further in Killeen than in most cities. Homebuyers can expect to pay about two-thirds as much for a house in Killeen as in nearby Austin.
Easy access to major metro areas
Killeen sits directly between Waco and Austin, and it's just an hour drive to either city. Plus, Killeen is just two hours away from everything the Dallas-Fort Worth metroplex has to offer. Also, the city is around three hours away from Houston making it very centrally located to major Lone Star State attractions.
Electricity choice
If you're moving from out-of-state, you may be surprised by how much of a workout your air conditioner gets during the hot Central Texas summers. With lots of high heat days per year and a large average home square footage, electricity usage is often higher in Texas than in many other states. That consumption of utilities services in your new Killeen residence may be higher than where you last lived.
Fortunately, the Lone Star State has a free electricity market. Unlike your City of Killeen utilities, you won't pay your electric bill on Killeen's government websites. Instead, you have the power to choose your own electric company and the plan that works best for you.
TXU Energy is proud to be the number one electricity provider in the Lone Star State. With straightforward pricing, quality customer service, exceptional home protection offers, and user-friendly online services, we can help make your move to Killeen a smooth transition.
Take a look at our money-saving utilities plans today, and compare them with plans offered by other Killeen electric companies. When you're ready to set up your utilities in Killeen, give us a call. Our friendly customer care team is here around the clock to answer questions about finding the right electricity plan, Killeen utilities billing, and any other concerns.
Welcome to Killeen!
Check out the TXU Energy Move Center for our best moving tips and a handy moving checklist. Before you know it, you'll be enjoying all that Killeen, Bell County, and Central Texas have to offer.