The Benefits of Choosing TXU Energy Over Reliant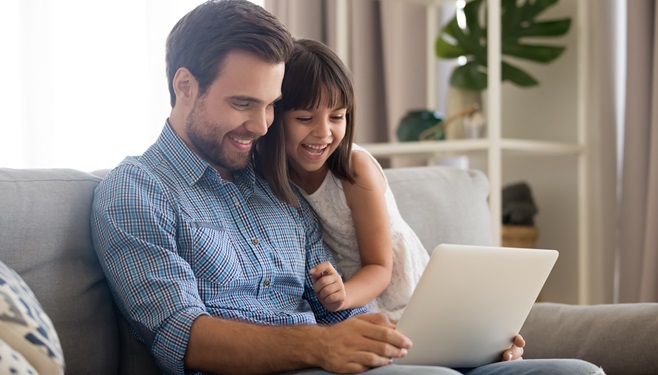 Shopping for electricity providers and plans can be overwhelming, and seems with each new year more and more energy providers in Texas claim to offer the best plans for everyone. If you're one of the many Texans who has the power to choose your provider, it can be hard to know what's the right fit for your home and lifestyle. At TXU Energy, we want to make your choice an easy one, so you can have peace of mind knowing you're saving on your electricity every month with the #1 choice for electricity in Texas.
Let us show you why we're the easy choice for electricity.
More Texans trust TXU Energy to power their homes and businesses than any other provider.

We believe in straightforward pricing.
We keep things simple with transparent plans, rates you can trust and no hidden fees, ever. Plus, all our term plans come with our exclusive Price Protect PromiseSM. That means you're safe from fluctuating wholesale energy rates and unpredictable weather so you can rest easy, all year long.

Your satisfaction's guaranteed.
Our plans are meant to fit your life and usage habits, so you can save without worrying about your electricity. If your plan's not the right fit, we'll help you find one that is and change it for free.*

You'll enjoy 5-star service 24/7.
Whether you need to start service or have a question about your plan, you can call or chat with a friendly agent 24/7. We're one of the few providers in Texas that can offer highly-rated service to our customers around the clock.

We reward our customers.
Your loyalty deserves to be rewarded. Here are some of the ways we like to recognize our customers:
When you sign up for a cash-back plan, you get back a percentage of what you spend on electricity in the form of a prepaid card.
You can also earn rewards through our TXU Energy Refer-a-Friend program, which sends you and a friend $50 each for choosing us.
Put our tools to work for you and your wallet.
It's easy to predict your usage and save on your bill with these tips and tools:
MyEnergy Dashboard – Login to MyAccount to see your usage anytime, anywhere
TXU Energy mobile app – Download our app to check your account and pay your bill fast
Weekly usage emails – Stay on top of your usage all year long with weekly email updates
Budget alerts – Get alerted when your usage creeps up and make quick adjustments to save
TXU iThermostat – Use less and save more with a smart thermostat you can control via an app or your Alexa device
Tip to save in every season – Save during scorching summers and unpredictable winters with our curated energy tips
You don't have to take our word for why you should choose us over Reliant. Take the word of our customers and experts on why we're the easy choice.
And if you're ready to start service with us, sign up or take a look at our popular plans to find the right fit for your home.
Get help finding the right fit for your home and lifestyle.
Whether you're looking for a plan with free electricity, solar or something simple, we have plans to help you save in every season. Plus, you can try any plan for 60 days to make sure it's the right fit.*
Check out some of our customer's favorites:
Plans with savings when you need them most:
Free Pass – Get your 7 highest-usage days free all year long, plus 2 extra days in summer
Season Pass – Get 50% off your summer and winter energy charges
Free Nights & Solar Days – Power your home with solar energy during the day and free electricity all night long
Plans with renewable energy:
Solar Saver – Lock in a low rate and support Texas solar farms
Plans with simple savings:
Simple Rate – Get the same low energy charge, no matter how much electricity you use
Saver's Choice – Enjoy peace of mind with automatic bill relief and a rate that won't change
---