Why TXU Energy is a Top-Rated Electricity Company in Houston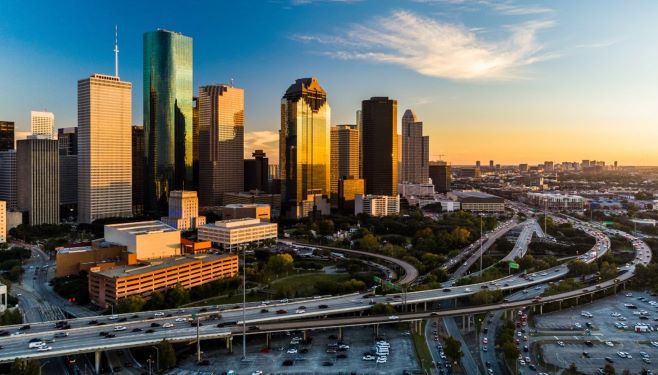 As the largest city in Texas, Houston is a destination for diverse art, culture and food. "Space City," as Houston's known around the world, is home to NASA's astronaut training center and space museum. But even if you're not into space exploration, there's plenty to do and see in the downtown area and surrounding neighborhoods.

TXU Energy is proud to power the greater Houston area and serve its nearly 7 million residents with affordable energy plans. Read on for more advice on choosing the right energy plan for your home in Houston and how to save while enjoying all the city has to offer.
Houston electricity plans for you
Whether you're a native Houstonian or planning a move to Texas' largest city, you can take advantage of low electricity rates and transparent plans with us, the most trusted provider in the Lone Star State.

With plans offering everything from free electricity to cash back loyalty rewards and online discounts, top-rated, 24/7 customer support, superior home protection offers and more, we make it easy for you to sign up for service, get your lights on fast and save each month.

If you're new to Texas, TXU Energy can help make your move an easy and affordable transition. Visit our Move Center for tips and advice on relocating.
Popular Houston energy plans

Free Nights & Solar Days
100% free electricity at night, 100% solar during the day
Solar without the panels
Season Pass
50% off your energy charges all summer and winter
Year-round price protection
Simple Rate
The same low rate no matter how much electricity you use
Easier budgeting with a locked-in rate
Ready to get started? Sign Up online or call 844-254-8904.
Moving to Houston
Houston is a hot spot for people wanting to relocate. Not only does this popular city have much to see and do, the quality of life and cost of living appeals to people from all over the country. Whether you're looking for a great place to raise kids or start fresh, moving to Houston could be a great option. And depending on your tastes, there's lots to explore. Here are some of our favorite destinations and sights:
Downtown Houston
Enjoy an underwater escape at the Downtown Aquarium, a fascinating encounter of the inner human body at The Health Museum and Ferris wheel rides overlooking the high-rise buildings and overpasses. You can also head over to the Theater District for popular musicals and plays, or join in the free yoga classes, writer workshops for kids, concerts and more at Discovery Green Park.
NASA Johnson Space Center
Space Center Houston is located halfway between Houston and Galveston. The NASA Johnson Space Center is a must-see and has more than a day's worth of discoveries – see rocks brought back from the moon, real astronaut suits, a gigantic space shuttle and the mission control center.
Sports Events
There's a reason so many sports fans flock to Houston. You can enjoy year-round sporting events and catch professional teams in action, like the Houston Texans (NFL) Houston Astros (MLB) and the Houston Dynamo (MLS). Of course, you can also catch the legendary Houston Rockets (NBA) in action as well.
In the off-season, visit Sam Houston Race Park and cheer your favorite horse all the way around the track. Visit the Houston Livestock Show and Rodeo when it comes to town every February and watch the festive atmosphere take over Houston with bull riding, concerts and more.
Weather in Houston
When considering an electricity plan for your home, it helps to know your usage habits and where you like to set the thermostat during the hotter and cooler months, so you can pick a plan that helps you save the most when you use the most.

Summer is consistently hot in Houston, with average temperatures in the mid-90s throughout June and July. During these months, residents can see increased electricity usage with more demand on their air conditioners. January tends to be the coolest month of the year, with temperatures dipping into the low 40s. With our energy usage tools, you can keep an eye on your usage throughout the year and even get alerts when you're using more than normal to heat your home or keep cool.

Take a look at these popular TXU Energy plans and be sure to check out our Houston electricity rates. If you'd like help choosing a plan, we're available to help 24/7.
The benefits of choosing TXU Energy
Our customers have made TXU Energy the #1 choice for electricity in Texas and we're proud to serve Houstonians with affordable electricity plans and year-round benefits like these:
Straightforward pricing.
Renewable energy
Cash-back rewards
Mobile app & energy-saving tools