Corpus Christi Electricity Plan Choices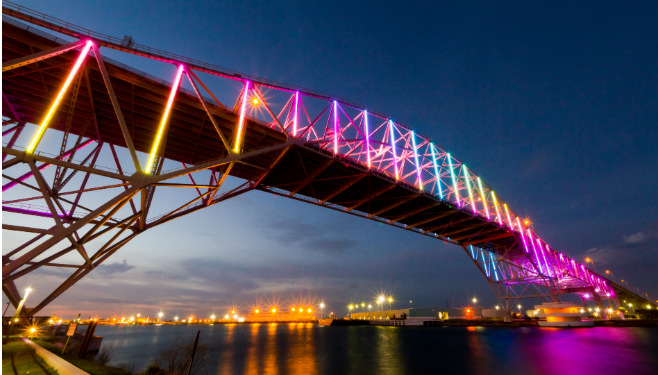 Corpus Christi offers residents a lot of options. Just to name a few of the fun things to see and do in South Texas, you can sail the Gulf Coast waters, relax on the sandy beaches, take a tour of the USS Lexington or visit the Texas State Aquarium. And when it comes to choosing a Corpus Christi electricity plan, you've also got a number of options.
At TXU Energy, we're proud to be a part of this coastal community and have been providing Corpus Christi electricity service for years. We offer straightforward pricing, great plans and responsive, knowledgeable customer care consultants who are available 24 hours a day, 7 days a week. Our commitment to helping people is one of the reasons we put this information together for our Corpus Christi electricity customers.
We offer several Corpus Christi electricity plans with various benefits to choose from, including:
Renewable Energy. We all want to be part of a cleaner, greener Texas. That's why we offer innovative programs that let you choose Texas solar or wind energy, purchased from farms right here in the Lone Star State.


Guaranteed Price Protection. TXU Energy has Corpus Christi electricity plans that let you lock in your price with a guaranteed rate to avoid rising power generation costs. That could save you a lot of money on your bill while offering you real peace of mind.


Cash-back Rewards. Take advantage of plans with 3% cash back loyalty rewards on your annual Corpus Christi electricity purchases. Get rewarded for something you're already using every day.


Straightforward Pricing. Some Corpus Christi electricity companies offer low "introductory" or "promotional" rates for the first month or so of service. Before you know it, you're paying a much higher rate. Beware of tricky teaser rates from electricity companies trying to get your business. For electricity rates you can count on, choose TXU Energy.
Choose a Corpus Christi Electricity Provider You Can Count On.
Having been in Texas for a good while, we've seen a lot of energy providers come and go. And although we're proud to say that we're the #1 choice for electricity in Texas, we never take that position for granted, and we know that it's our customers who put us there.
At TXU Energy we want you to be completely happy with your service at all times. If, for some reason, you're not happy with your service through us, we'll help you choose another plan or switch for free. Just cancel before the first bill is due and we'll waive any early cancellation fees. That's our TXU Energy Total Satisfaction Guarantee. You'll only pay for the electricity that you used.
Learn more about us and find out why customers choose us as their electricity provider — from Corpus Christi to Dallas and almost everywhere else in between.
Additional Utility Information
If you're shopping for a Corpus Christi electricity provider — especially if you're moving here soon — you might also be looking for a new telecommunications company. Three of the providers that serve the Corpus Christi area are:
AT&T
Time Warner Cable
Verizon Wireless
Of course, there are plenty of others, so you're sure to find one with the best mix of benefits for your needs. For more information about other Corpus Christi utilities, visit the Corpus Christi Utilities Business Office online. And whatever brings you to Corpus Christi, count on us to help you make your home here as comfortable as possible.
Find a Corpus Christi electricity plan from TXU Energy and view our plans and offers today!