Moving to Waco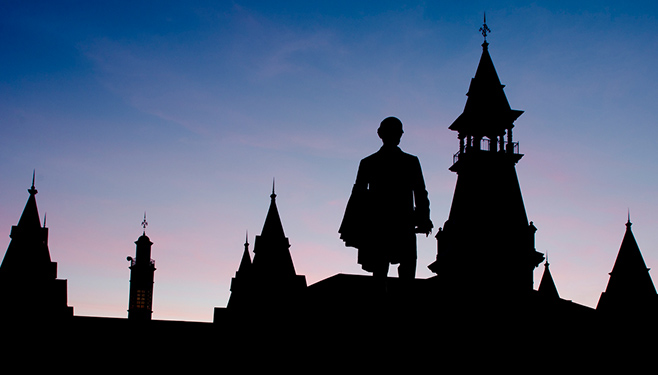 From the Baylor University college scene to vast agricultural and outdoor spots, moving to Waco offers something for everyone, but Waco still retains its small-town atmosphere. For many, its laidback vibe offers an alternative to bustling cities. It's close to Austin and Dallas – but not too close.
Small-Town Feel With Urban Offerings
Waco is surrounded by rich farmland and spacious plots of land. After moving to Waco, you may actually see longhorn cattle grazing on a lazy afternoon. But the charm of this central Texas town lies mainly with its friendly residents. Running into friends is not uncommon in Waco, and the city has that neighborly feel you may be looking for.
But even with its small town atmosphere, Waco has all the urban offerings you'll need. There are two shopping malls, a number of large chain grocery stores and a variety of restaurants all within proximity to neighborhoods and businesses.
Less Traffic Congestion and Easy Commuting
One of the benefits of moving to Waco is less traffic. Crowded roads and overpasses are uncommon in Waco. No matter how far you live from the city center, the chances of smooth sailing are good. And if you want to take the road less traveled, there are plenty of scenic back roads to get you to your destination.
Fun Things to Do
Waco is the birthplace of one of America's favorite soft drinks. In 1885, a budding pharmacist named Charles Alderton invented "Dr. Pepper" at the drug store where he worked. The popular Dr. Pepper Museum welcomes visitors from all over the country to tour the original manufacturing plant.
There are plenty of fun things to do for the whole family in Waco, Texas. The Cameron Park Zoo features a rainforest, African Savannah and flower garden reef. The Waco Mammoth Fossil Site offers exhibits on the mammoths and saber-tooth cats that roamed the Texas plains centuries ago. Kids and adults alike also love Waco's Texas Ranger Hall of Fame and Museum featuring history of the legendary Texas Rangers.
Lower Electricity Bills
After moving to Waco, signing up with the #1 choice in Texas could help you save on your electricity bills. TXU Energy offers straightforward pricing, 24/7 access to responsive and knowledgeable residential customer care agents, flexible billing and payment options, energy-saving tools, superior home protection offers that allow you to protect some of the most critical items in your home and more. Choose the best plan for you, and whether you're renting or buying, TXU Energy will help you settle into your new home hassle-free. Learn more by visiting the TXU Energy Move Center.