Why You Should Consider Moving to Houston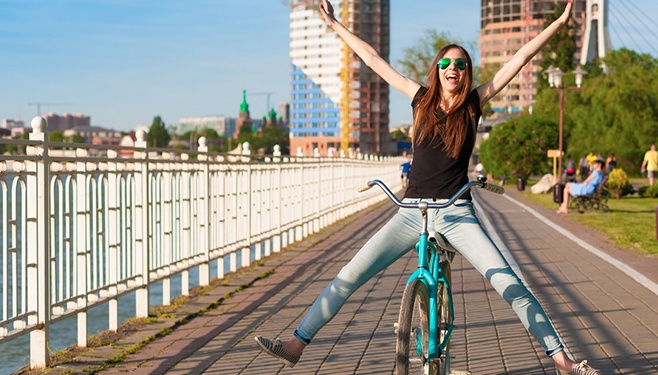 Activities and Attractions
Moving to Houston means you'll have a lot to explore in your new hometown, depending on your tastes:
Downtown Houston
In the city's urban center, you'll have the opportunity to enjoy an underwater escape at the Downtown Aquarium, a fascinating encounter of the inner human body at The Health Museum and ferris wheel rides overlooking the high-rise buildings and overpasses.
You can also head over to the Theater District for popular musicals and plays, or join in the free yoga classes, writer workshops for kids, concerts and more at Discovery Green Park.
NASA Johnson Space Center
Space Center Houston is located halfway between Houston and Galveston. The NASA Johnson Space Center is a must-see and has more than a day's worth of discoveries. Take a guided tour on your first day at the center and enjoy a hands-on learning experience the next. See rocks brought back from the moon, real astronaut suits and a gigantic space shuttle. Visiting the mission control center is a highlight of the tour, not to be missed.
Sports Events
Another reason you may enjoy moving to Houston is that you can enjoy year-round sporting events. National teams like the Houston Texans (NFL) and Houston Astros (MLB) play in extravagant, must-see stadiums. Of course, you can also catch the legendary Houston Rockets (NBA) in action as well.
In the off-season, visit Sam Houston Race Park and cheer your favorite horse all the way around the track. Visit the Houston Livestock Show and Rodeo when it comes to town every February and watch the festive atmosphere take over Houston with bull riding, concerts and more.
Enjoy Lower Bills
When moving to Houston for all it has to offer, you can take advantage of low rates from TXU Energy, the #1 choice in Texas for electricity.
With a cash back loyalty rewards program, online discounts, priority connect, 24/7 customer service, superior home protection offers and more, we make it easy for you to set up your electricity and get settled into your new Houston home. See our electricity plans and rates
So if you're moving to Houston – whether you're renting or buying –TXU Energy can help make your move an easy and affordable transition. Visit the TXU Energy Move Center for more details.