How to Tell Your Kids You're Moving Out of State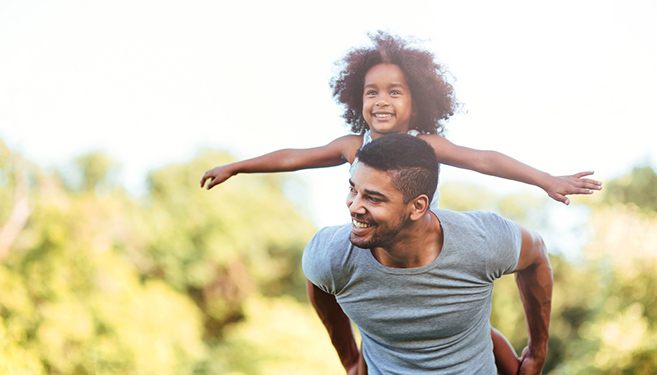 At TXU Energy, we understand what it's like to juggle the practical things with a move – like requesting school records and finding a new family dentist – with the equally important emotional aspects of moving to a new place. Those issues can be particularly important when you're moving out of state with a child. As the #1 choice of Texans for electricity service, we're here to make your transition an easy one. We've put together this list of tips to help you prepare your children for all the changes ahead:
Tell them early
One of the most frequently asked questions by kids is, "When did you decide this?" The best thing to do is talk to your children as soon as the decision to move has been made. Let them know they are the first people you wanted to tell. Make sure they feel part of the process from the start.
Listen to them
Allow your children to be emotional or upset. Let them ask a million questions. Above all, let them talk to you about their concerns. Children need to know they're being heard.
Be positive
Make a list together of the good things that will come from this move and why it will be better for the entire family. Explain the advantages to moving. Be positive, but also realistic. Don't make promises you can't keep and don't exaggerate just to generate excitement.
Get them excited about the move
When it comes to kids, fun can equal better results, so anything you can do along these lines helps make moving out of state with a child easier:
Ask them to help search for a new home. Older kids can be real whizzes with real estate search engines, and it can become a valuable lesson in the value of money.
Gather info about your new city and discuss ideas for what you'd like to explore as a family when you arrive.
Empower them by letting them pack and label their own boxes.
Make sure each child has a special job on moving day.
Give them some options on how their new rooms should be decorated and arranged.
Saying Goodbye
Make sure your children have enough time to say goodbye to the family members and friends they're leaving behind. Schedule visits and get-togethers, if necessary. Encourage them to exchange contact information. Fortunately, friends are only a few keystrokes away via Facebook, email or Skype.
Settling In
Understand that there may be a transition period for children. It may last a few weeks or even a few months. Here are some ideas to make your arrival more successful and a little easier for your kids:
Investigate and explore your new neighborhood together. Look for fun and interesting things to do.
Go to your child's new school before it starts. Walk around the building together to help them get oriented. Ask if another student can serve as a "buddy" for the first few days.
Accompany your kids on their route to school until they are comfortable traveling by themselves.
Seek out after-school activities where your children can make new friends with similar interests.
Set a good example. Befriend your neighbors. Get involved in local activities, and look for ways to quickly get into the rhythm of your new community.
Encourage your kids to stay in touch with old friends.
Above all else when moving out of state with a child, make sure you are available when they need to talk or have questions. This simple step can help make your move to Texas a success for the whole family.
Visit the TXU Energy Move Center for more information on moving your family, and when you're ready to get your electricity service set-up at your new home, take a look at all we offer. We're here to help you find a plan that meets your needs and fits your budget.