Moving to West Texas: Midland, Odessa, and Wichita Falls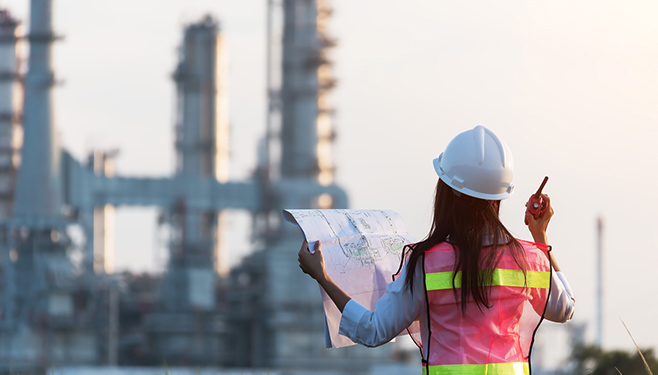 Midland:
Midland earned its name by being the halfway point between Fort Worth and El Paso, Texas. With its rich history and easy-going atmosphere, it's an ideal place to live. If you are moving to Midland, you'll get to enjoy the many perks this city has to offer.
Nationally Recognized
The 1923 oil discovery in the Permian Basin transformed Midland. It became the administrative center of the West Texas oil fields, and the basin now produces one-fifth of the nation's natural gas and petroleum, which remains a big reason why moving to Midland is in the cards for many families. Midland is also the hometown of former President George W. Bush and First Lady Laura Bush.
Low Crime Rate
The Midland crime rate has fallen in the last eight out of nine years, so it's a good place to raise a family. Midlanders take pride in keeping their neighborhoods safe, and its friendly atmosphere and laid-back lifestyle make Midland easy to get used to.
Good Job Market
Midland is experiencing a bit of a boom in new construction, which means new jobs and opportunities for residents. Also, Midland's neighbor city, Odessa, is only a 20-minute commute, giving you even more job prospects.
Lots to Do
Midland has plenty of places to eat and things to do. From the Marian Blakemore Planetarium to the Fredda Durham Children's Museum, opportunities to learn and have fun are everywhere. If you love the outdoors, also be sure to check out the Sibley Nature Center. It's located on the edge of Hogan Park and has winding nature trails and a research library.
Wichita Falls:
Nestled in the northeast corner of the lower Texas Panhandle, Wichita Falls is both an economically and internationally progressive city. Moving to Wichita Falls means you can enjoy a thriving economy and access to institutions of higher learning. Wichita Falls is also a manufacturing hub and houses companies that produce parts for major oil and gas, automotive and aircraft industry leaders.
With a smaller population than most major cities, life in Wichita Falls is a bit less hectic. But there's still plenty to do and see, and the strong community and family-friendly atmosphere make moving to Wichita Falls, Texas an attractive choice:
Sheppard Air Force Base is home to the internationally renowned Sheppard's Euro-NATO Joint Jet Pilot Training program – which is used by 17 NATO countries for fighter pilot training.
Midwestern State University is a top-notch university and combines a beautiful campus with a wide array of academics, making it one of the major reasons moving to Wichita Falls is in the cards for college students. Tours of the campus are available during school hours and on some weekends.
Wichita Falls Multi-Purpose Event Center, a 10,000-seat venue and event center, hosts plays, ballet recitals, sporting events and concerts year-round.
For outdoor enthusiasts, Wichita Falls is surrounded by nearby lakes, has a newly renovated municipal golf course, a skate park and a water park. Those who love to learn can visit the many museums and community theaters. Either way, moving to Wichita Falls has advantages for just about anyone. If you're moving to Odessa from another spot in Texas, you may already know that it's known for football and friendly people. If you're moving to Odessa from out-of-state, you may have only heard of its oil and natural resources. Although these things are all a big part of the city of Odessa, it also has a lot more to offer.
Odessa:
Odessa has a growing population, but still retains its pastoral atmosphere. With low crime rates, neighborly ways and sense of community, it's a great place to raise a family. From cozy neighborhoods to urban dwellings, Odessa is truly a modern city with small-town southern charm.
Football is King (But not the Only Game in Town)
After moving to Odessa, you can enjoy the natural beauty found in each of their 34 parks located throughout the city. You can also catch a play at Shakespeare Theater or hear a symphony with The Midland-Odessa Symphony & Chorale. But to experience a true Texas tradition, take in a high school football game.
Ratliff Stadium was featured in Friday Night Lights, a movie based on a true story of the Permian Panthers. This high school football team has won the State Championship six times and continues to fight for the title every year. People of all ages come out to cheer this great team.
Business is Booming
Even now, a number of commercial businesses are moving to Odessa, adding more things to do in the city and creating many new jobs. Not only does Odessa have one of the lowest unemployment rates in the state, but with Midland only about 20 minutes away, residents can easily commute to work there as well.
Save on Electricity
TXU Energy is the #1 electricity provider in Texas. With straightforward pricing, quality customer service and products for all your energy needs, we're here to help you make moving to West Texas a smooth transition. Take a look at our money-saving plans today!