Fort Bend County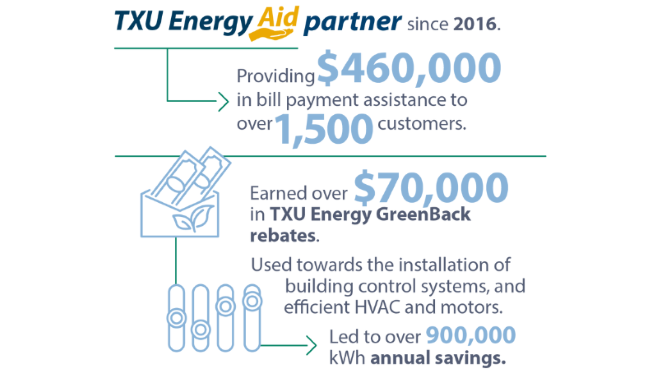 2023 TXU Energy Leadership Award Recipient: Leadership in Engagement
Fort Bend County's partnership with TXU Energy extends nearly a decade. The county serves its residents through a number of sustainability initiatives including tree plantings and energy reduction events. As a TXU Energy Aid partner, the county has provided $460,000 in bill payment assistance funds to more than 1,500 families since 2006.
Fort Bend County has also received more than $70,000 in TXU Energy Greenback rebates. These funds were used to install building control systems and more efficient motors and HVAC units. These upgrades have led to 900,000 kWh in annual energy savings. In 2023, Fort Bend County was recognized for Leadership in Engagement at TXU Energy's Annual Energy Summit.
Click here to see the full press release.