Galveston Electricity Plan Choices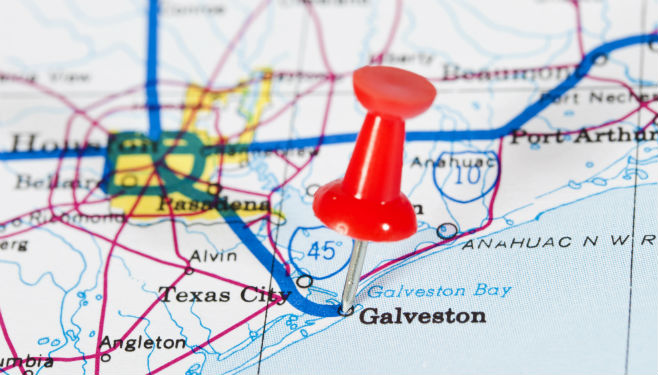 If you're fortunate enough to put down roots in a town centered on tourism like Galveston, then you're lucky enough to always have a ton of choices on your plate — where to eat, what to do, what to see. So count on us to help make researching Galveston electricity providers easy — then spend more time making plans to enjoy Galveston.
At TXU Energy, we know there are several companies to choose from, not to mention picking the Galveston electricity plan option that's right for you. Here's an overall view of some of the features and rate plans available to you:
We offer several Galveston electricity plans with various benefits to choose from, including:
Renewable Energy. We all want to be part of a cleaner, greener Texas. That's why we offer innovative programs that let you choose Texas solar or wind energy, purchased from farms right here in the Lone Star State

Guaranteed Price Protection. TXU Energy has Galveston electricity plans that let you lock in your price with a guaranteed rate to avoid rising power generation costs. That could save you a lot of money on your bill while offering you real peace of mind.

Cash-back Rewards. Take advantage of plans with 3% cash back loyalty rewards on your annual Galveston electricity purchases. Get rewarded for something you're already using every day.

Straightforward Pricing. Some Galveston electricity companies offer low "introductory" or "promotional" rates for the first month or so of service. Before you know it, you're paying a much higher rate. Beware of tricky teaser rates from electricity companies trying to get your business. For electricity rates you can count on, choose TXU Energy.
Choose the Galveston Electricity Provider You Can Count On
Excellent customer care is more than an idea at TXU Energy. Because we understand that when you need assistance with your own electricity — no matter how infrequently — you need that assistance ASAP. We're here for you 24 hours a day, 7 days a week so that your needs can be met anytime, and your questions can be answered before they become real concerns.
Along with the other valuable tips and tools available to our Galveston electricity customers, we have TXU Energy MyEnergy DashboardSM designed to help you save money on your electricity bill by charting out when you use the most energy, and it provides tips on how to reduce your usage during peak times. We're giving you the tools to make the smartest decisions for you and your wallet.
Maybe that's why TXU Energy is the most trusted electricity provider in Texas. We're committed to maintaining competitive rates as well as helping the environment and the communities around us.
If you're shopping for Galveston electricity providers because you're moving here, you may also be looking for a telecommunications company. Here are a couple of the providers that may serve your home in Galveston, Texas:
And that's just to name a few. Just like picking a Galveston electricity provider, it's a good idea to check out your other utility providers, and go with one you can trust. For information about other Galveston utilities, visit the City of Galveston utilities business office online.
Ready to find an affordable Galveston electricity service you can trust? Check out our plans and offers today.