Your Guide to Choosing an Apartment Electricity Plan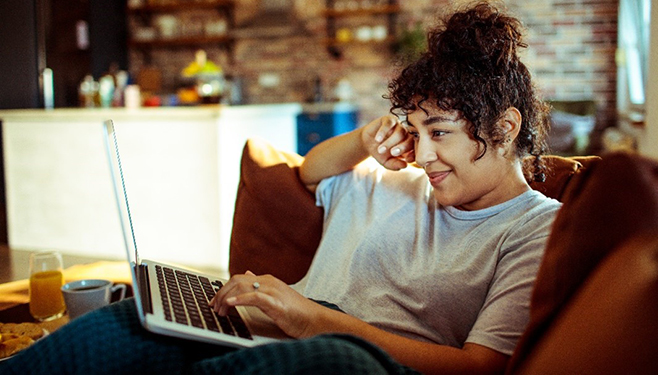 Apartment living comes with plenty of perks. You don't have to worry about maintenance hassles and expenses and rent is typically less expensive than a mortgage. Plus, apartment residents tend to use less electricity, which can mean lower energy bills.
In many parts of Texas, you have the power to choose your energy provider and sign up on a plan that's exclusively tailored to apartment usage. At TXU Energy, we offer a variety of energy plans that offer you flexibility and savings while renting. These tips will guide you on how to choose a power company and find the right electricity plan for your apartment.
Confirm You Have the Power to Choose
Once you find the perfect apartment, confirm with your leasing agent that you can choose your energy provider. Many areas of Texas are open to retail electric competition, meaning your electricity provider and plan is totally up to you. There are dozens of electricity companies in Texas that can power your apartment and hundreds of plans to choose from, but keep in mind that not all providers and plans will be the right fit for your home and lifestyle. We serve thousands of renters every year and help them save with flexible, affordable electricity plans, and we're confident we can help you find a plan that fits you and your budget
Look for an Energy-Efficient Apartment
When touring apartments, keep energy efficiency in mind since every apartment complex is different. Here are a couple pointers:
Basement and first-floor apartments tend to be the most energy efficient because they stay warmer in the winter and cooler in the summer.
Multi-paned windows, weather stripping, and energy-efficient appliances also help save energy, which keeps your average electricity bill low.
Get an Expert's Help for Estimating Your Usage
Your monthly bill amount is impacted by how much power you use, so it helps to know your estimated usage. On average, Texans use about 1,100 kWh each month, but you may use more or less depending on the size and energy efficiency of your apartment, as well as your lifestyle.1
If you're not sure how much you'll use, you can call TXU Energy customer service to get expert advice and help choosing a plan that will fit you and your apartment best.
Look Carefully at Promotional Rates
Some electricity companies offer low introductory or promotional rates for the first few months of service. But before you know it, you're paying a much higher rate. Look for simple, straightforward plans that keep your rate the same for at least 12 months, no matter how much you use.
TXU Energy's Price Protect PromiseSM comes standard with all our term plans, meaning your rate is locked-in for the length of your term and you don't have to worry about it going up unexpectedly and affecting your bill.2 Look for our Price Protect Promise when you're shopping for plans.
Factor in Deposits, Charges and Fees
Before you sign up for a plan, read the Terms of Service and Electricity Facts Label to understand exactly what you'll be charged each month.
Your provider may ask you to pay a deposit based on your credit history. You can call our customer service team if you have questions about paying a deposit – you may qualify for a waiver or reduced deposit. We're always ready to be flexible and find ways to help you get your service started.
Read Reviews
Not all electricity providers are created equal. Be sure to look at customer reviews about a company before you sign up. TXU Energy has a 4.6-star rating with thousands of reviews on Google, and a 5-star rating with the Public Utility Commission of Texas. We're proud that our customers have made us such a highly-rated provider.
TXU Energy Customer Benefits
Exceptional service. Our customer support team is available 24/7 for whatever you need.
Technology that works for you. Access your account anytime with our mobile app and track your usage whenever so you can save.
No surprises. Leases aren't always long-term, which is why we offer locked-in rates on flexible plans. If your plans change, we can change your plan for free.3
Renewable energy. Interested in keeping Texas clean and green? Power your apartment with 100% renewable energy from Texas wind or solar (without the panels).
Let us help you find the right apartment electricity plan with a rate you can count on for savings. And see why our customers have made us the #1 electricity company in Texas.
---
1 Average based on official EIA research.

2 Price Protect PromiseSM applies to residential term contracted customers on fixed rate products. The only circumstance in which the price could change during the term is to reflect actual changes in law or regulatory charges as described in the Electricity Facts Label (EFL).
3 Just call us and if you change plans, we'll waive any early cancellation fees. New plan must have a term equal to balance of existing term and no less than 12 months. Cancellation fee applies if you switch providers. You remain responsible for any billed and unbilled charges. Rental property customers only.
---