Waco Electricity Plan Choices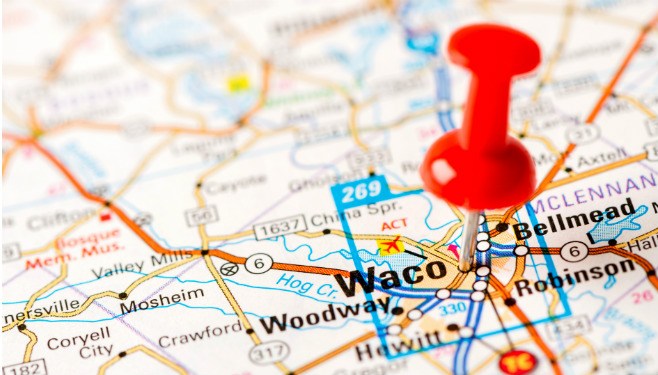 There's so much to do and see in Waco, it's hard to say where you should start. There are zoos and parks, wildlife and wetlands, stadiums, concert venues, art centers… you name it. It's safe to say that wherever you start, you're sure to have fun.
And whether you're new to town or just in the market for a new Waco electricity provider, we want to help make the process as easy as finding fun in this great town. Because we believe in talking straight, providing consistent customer care and working toward innovative products and services that save you time and money, we put together this simplified resource to make sifting through a variety of Waco electricity providers easier.
Our goal is to help you make the most informed decision for yourself and your home.
We offer several Waco electricity plans with various benefits to choose from, including:
Renewable Energy. We all want to be part of a cleaner, greener Texas. That's why we offer innovative programs that let you choose Texas solar or wind energy, purchased from farms right here in the Lone Star State.
Guaranteed Price Protection. TXU Energy has Waco plans that let you lock in your price with guaranteed electricity rates to avoid rising power generation costs. That could save you a lot of money on your bill while offering you real peace of mind.
Cash-back Rewards. Take advantage of plans with 3% cash back loyalty rewards on your annual Waco electricity purchases. Get rewarded for something you're already using every day.
Straightforward Pricing. Some Waco electricity companies offer low "introductory" or "promotional" rates for the first month or so of service. Before you know it, you're paying a much higher rate. Beware of tricky teaser rates from electricity companies trying to get your business. For a rate you can count on, choose TXU Energy.
See How We Measure Up Among Waco Electricity Providers
Another thing to consider when searching for the best electricity prices: Does the provider give you money-saving benefits at no extra cost? Here are just a few great extras that only TXU Energy offers:
TXU Energy MyAccount. Register for online account management, and get greater flexibility and control over your energy usage so you can save time and save money on electricity costs. With MyAccount you can easily take advantage of:

Average Monthly Billing. Eliminate the seasonal fluctuations in your monthly electricity bill. With TXU Energy Average Monthly Billing you can take the ups and downs out of your electricity cost. The total amount you pay is spread out over the year, so your bill only changes a small amount from month to month.

Automatic Payments. You'll have one less thing to worry about when you sign up for AutoPay through TXU Energy. Choose to have your electricity costs deducted from your bank account or credit/debit card and stop worrying about due dates, lost mail or late fees.

TXU Energy MyEnergy DashboardSM. This online tool is designed to help you save money on your electricity bill by charting out when you use the most energy and providing tips on how to reduce that usage during peak times. We're giving you the tools to make the smartest decisions for you and your wallet.
Looking for Other Waco Utility Information?
In addition to choosing a Waco electricity provider, you might be shopping for information on Waco telecommunications providers as well. Here are just a couple of the options you may have:
Obviously, that's just the beginning of the list. Make sure to do your research and find the best telecom provider for your needs and budget. And for information about Waco water service, visit the City of Waco Water Utility Services Department.
Moving to Waco Soon?
We've helped many families get new Waco electricity service set up and that's one of the reasons we put together the TXU Energy Move Center, where you'll find a whole library of resources to make your move a smooth one. Whatever brings you to Waco, you can count on TXU Energy to be here when you need us.
Check out the Waco electricity plans and offers you can choose from TXU Energy today.
Not a Customer Yet?
Already a Customer?