Abilene Electricity Plan Choices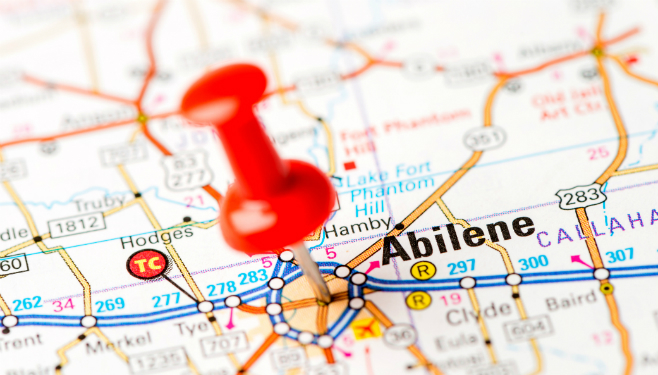 Known for a vibrant art and museum culture and also as the county seat for Taylor County, Abilene, Texas has reason to boast. Its legacy is rooted in such iconic Western industries as cattle, oil and the railroads, and there's a decidedly family-friendly atmosphere wherever you go. When it comes to things to do in Abilene, choosing an Abilene electricity provider may not be at the top of the list, but TXU Energy is committed to making the process easy. Plus, we can help you find ways to save on electricity — so you'll have more money left in your monthly budget to have fun in Abilene.
We want you to be able to make an informed decision about your energy company with all of the facts in front of you. That old saying about how information is power is certainly true, so we put together this information to help you understand the various Abilene electricity options available to you. With it, you'll be able to understand exactly what appeals to your own needs.
We offer several Abilene electricity plans with various benefits to choose from, including:
Renewable Energy. We all want to be part of a cleaner, greener Texas. That's why we offer innovative programs that let you choose Texas solar or wind energy, purchased from farms right here in the Lone Star State.

Guaranteed Price Protection. TXU Energy has Abilene electricity plans that let you lock in your price with a guaranteed rate to avoid rising power generation costs. That could save you a lot of money on your bill while offering you real peace of mind.

Cash-back Rewards. Take advantage of plans with 3% cash back loyalty rewards on your annual Abilene electricity purchases. Get rewarded for something you're already using every day.
Straightforward Pricing. Some Abilene electricity companies offer low "introductory" or "promotional" rates for the first month or so of service. Before you know it, you're paying a much higher rate. Beware of tricky teaser rates from electricity companies trying to get your business. For a rate you can count on, choose TXU Energy.
Choose an Abilene Electricity Provider You Can Count On
TXU Energy provides you with the tools you need to be informed about your electricity consumption. For example, the new TXU Energy MyEnergy DashboardSM helps you understand how and when you use electricity so you can reduce your usage and save money on your electricity bill. Unlike some electricity providers, we feel we've succeeded if our customers actually save money by using less of what we sell.
And with our TXU Energy MyAccount feature, you'll have instant online access to all your account management information, all in one convenient place. Manage your account, pay your bill, sign up for AutoPay, and Paperless Billing; Average Monthly Billing and monitor your usage without having to click around the entire site. How's that for saving time?
Millions of Texans trust TXU Energy for the electricity that powers their homes and businesses.
Beyond Abilene Electricity: Resources for Movers
If you're getting electricity service because you're moving to Abilene — or just to a different part of town — you may be looking for a telecommunications provider as well. Let us help you with some of the legwork. Here are a couple of providers that serve the Abilene area:
Of course, there are plenty more to select from, and only you can decide which one suits your needs the best. For information about other Abilene utilities, visit the City of Abilene utility office online.
Start saving today! View the plans and offers now available to new Abilene electricity customers.
Not a Customer Yet?
Already a Customer?