Baytown Electricity Plan Choices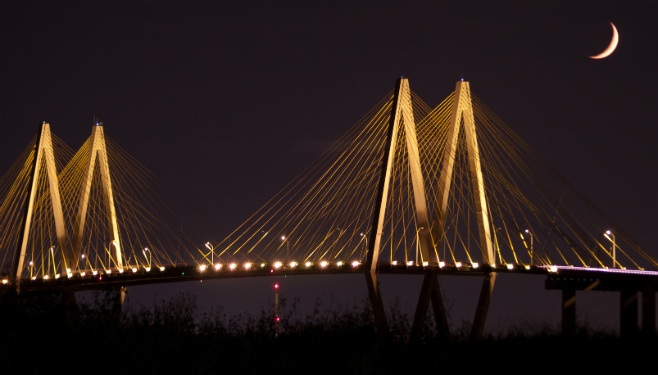 Baytown, Texas is a city where oil and water really do mix. With all of the beauty of a seaside town and all of the business of downhome Texas, this is a great city to settle down and stay awhile. But when you put down roots, there's also the important decision of who to choose as your Baytown electricity provider.
At TXU Energy, we help thousands of movers set up new electricity service, or change service at their current address every month — and we know about the to-do list that comes along with it. With so many choices, it's common to feel overwhelmed with more facts and numbers than you want to deal with.
To help, we put together some information to help make choosing a Baytown electricity provider just a bit easier.
We offer several Baytown electricity plans with various benefits to choose from, including:
Renewable Energy. We all want to be part of a cleaner, greener Texas. That's why we offer innovative programs that let you choose Texas solar or wind energy, purchased from farms right here in the Lone Star State.
Guaranteed Price Protection. TXU Energy has Baytown electricity plans that let you lock in your price with a guaranteed rate to avoid rising power generation costs. That could save you a lot of money on your bill while offering you real peace of mind.
Cash-back Rewards. Take advantage of plans with 3% cash back loyalty rewards on your annual Baytown electricity purchases. Get rewarded for something you're already using every day.
Straightforward Pricing. Some Baytown electricity companies offer low "introductory" or "promotional" rates for the first month or so of service. Before you know it, you're paying a much higher rate. Beware of tricky teaser rates from electricity companies trying to get your business. For a rate you can count on, choose TXU Energy.
Choose the Baytown Electricity Provider Who Fits Your Needs.
We've worked hard to get where we are, and we never stop helping to make things a little easier for our customers. For example, want to monitor and edit your account on the go? Now you can use all of the MyAccount features of our website on your mobile phone, tablet, or with the TXU Energy app.
Pay your electricity bill, update your profile, see your usage graph and take advantage of all of the tools you love — whether you're at work, at home or on the go. Nothing feels better than checking things off of your to-do list the minute you think of them, and now you can.
So when you do find yourself in the market for a new Baytown electricity provider, consider this: we are the #1 choice for electricity in Texas for a reason – actually many reasons. Find out more about TXU Energy, and discover why millions of Texans trust TXU Energy for the electricity that powers their homes and businesses.
Moving To or Within Baytown?
If you're shopping for Baytown electricity providers because you're going to be moving there, chances are you're also looking for a new telecommunications company. Here are a couple of the providers that may serve your home in Baytown, Texas:
• Sage Telecom
• Verizon Wireless
Of course, that's just the tip of the iceberg when it comes to telecom providers. Much like Baytown electricity providers, they each have their own benefits and offers. Make sure you compile your research wisely to ensure you end up with the providers that match your needs the best. Need more information about other Baytown utilities? Visit the City of Baytown's utility office online.