Moving to Round Rock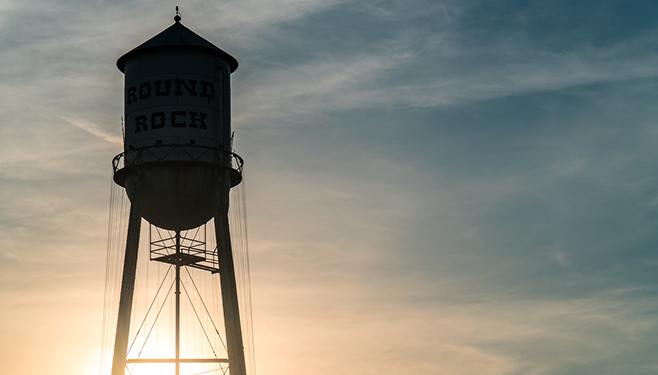 TXU Energy has three great reasons you may consider moving to Round Rock, Texas:
1. Conveniently Located
Round Rock sits in an ideal location. As a suburb north of Austin, Round Rock has come into its own. You can eat, shop, play and enjoy the great outdoors without spending a ton. If you enjoy quirky cafes, the Juarez Mexican Bakery offers authentic south-of-the-border sweets like tres leches cakes, churros and strawberry pink coconut bread – all at a steal
The Rock'n River Family Aquatic Center is another fun place to visit. With kiddie pools, waterslides and a twisted lazy river ride on nearly an acre, you can beat the Texas heat and only spend a few bucks on admission.
If spending time outdoors is your thing, head over to Round Rock's Old Settlers Park, a popular sports destination. This 570-acre park features a 20-field baseball complex, disc golf course, cricket fields and soccer facilities – all at no cost to you.
And sports fans, moving to Round Rock means you can check out the Dell Diamond to see the Round Rock Express, the Triple-A affiliate team of 2010 American League Champions, the Texas Rangers.
2. A Shopper's Paradise
The Round Rock Premium Outlets is a relatively new outdoor mall that gives you tons of shopping opportunities at lower prices. With 125 outlet stores, the mall continues to grow and is home to designer stores like Coach, Burberry and Ralph Lauren. There are also plenty of home furnishings, children's clothing, luggage and more to browse for great deals. This popular mall is also a great place for just hanging out with friends, having lunch with co-workers or picking up a little something special.
3. Opportunity for Cost Savings
Living in Texas has many perks, and when moving to Round Rock you'll get to choose your electricity provider. TXU Energy offers plans with guaranteed price protection, cash back loyalty rewards, superior home protection offers that allow you to protect some of the most critical items in your home and renewable energy options that let you help the environment without giving up comfort and convenience. Learn about all of our benefits and find out why we're the #1 choice for electricity in Texas. See our electricity plans and rates.
If moving to Round Rock is in your future, TXU Energy is here to help make your move as easy as possible. Visit the TXU Energy Move Center for more information.